Personalized NO-PULL Harness
NO PULL - Trains your dog to walk beside you
Easy Off/ Easy On - In 2 Seconds 
Adjustable straps - To perfectly fit your Dog Size
Grip Handle - For more Control and the best Grip
Reflective Design - For more Safety and Visibility at Night Walks 
High quality - Comfortable, Durable & Handmade for longer Lifetime
Multiple Designs - Find one to fit your dog's look
100% SATISFIED GUARANTEE: We are committed to providing customer high quality products and the best user experience. If you have any issue, just contact us and all issues will be solved within from our customer support team.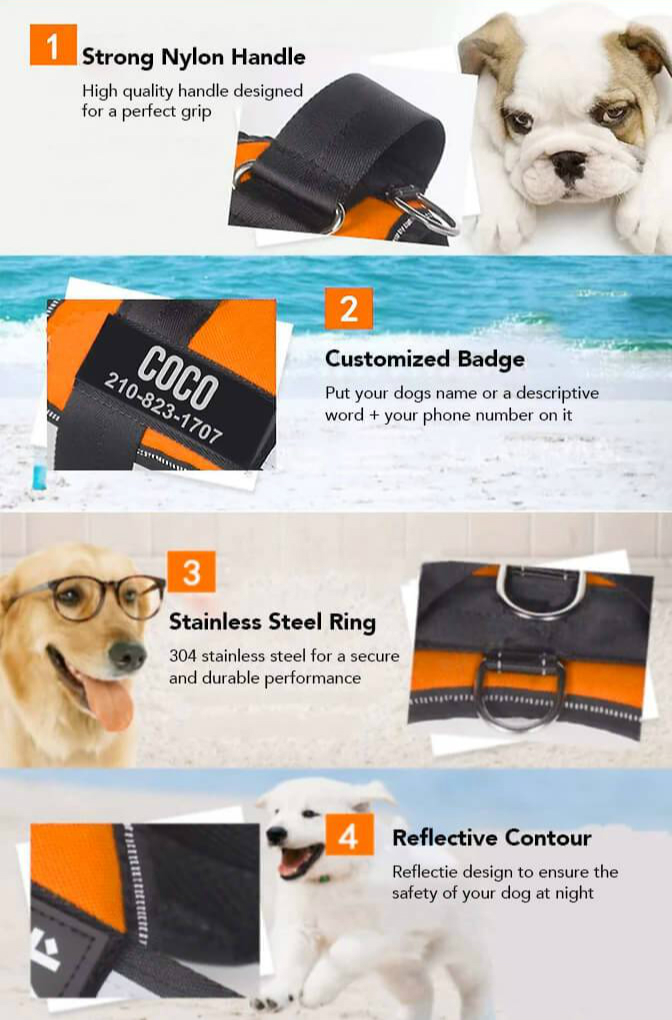 8 Reasons Why Dog Owners Love It 

No More Pulling
With our extensive experience we have developed a dog harness that helps you to train your dog walking beside you. Our special ring technology prevents dogs from pulling.
Personalize your Harness
Every dog is unique, so why not his harness too? You choose what you want to print on your unique harness, whether it's your dog's nickname, other funny names or your phone number. Another advantage is, if you ever lose your dog or he runs away, then people who find him will know how to reach you.